Hog Tide BBQ Catering
A family tradition since 1934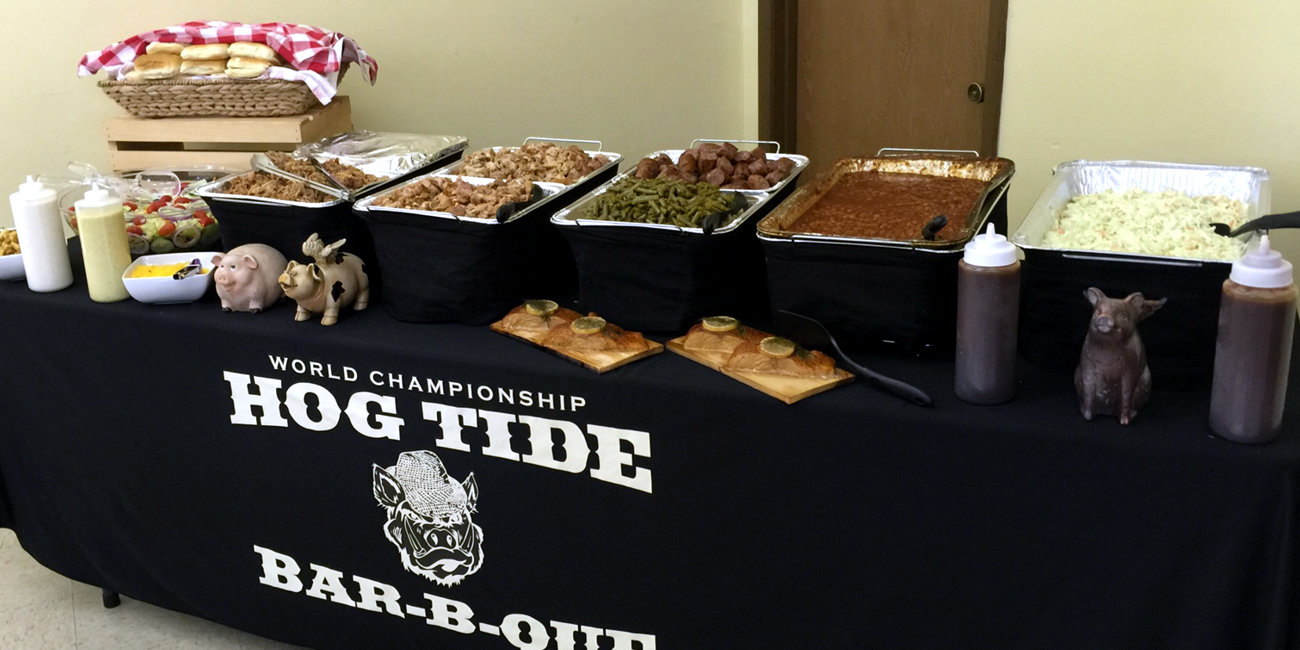 Full service BBQ catering
Bring the championship BBQ to your next event or meeting. Just give us a call & we take care of the rest. This is serious BBQ, so this is some serious catering. All the side, sauces & championship style flavors are included.
Special Events Catering
Create a spectacular event that your guests will appreciate and enjoy. Hog Tide BBQ is the premier caterer in Missouri with years of planning special events. Our experienced staff is able to transform your plans into a unique experience that will be remembered by all attendees.
We are able to manage all details of menu creation and presentation so you can concentrate in hosting your memorable event.
Wedding Catering
Let Hog Tide BBQ create an experience that your wedding guess will never forget. From our championship recipe to our impeccable service, we will coordinate with your favorite wedding planner or venue to create a magical day of celebration.
Picnics & Pig Roasts
Good BBQ is meant to be presented outdoors, this is why we cater to outdoor picnics and event. We love grilling and will be able to create an outdoor experience with all the sights and smells of a real roast.